This is the main content.
Plan a special birthday.
Unwrap any birthday idea and bring your party vision to life.
Make your birthday cake dreams come true—order ahead online.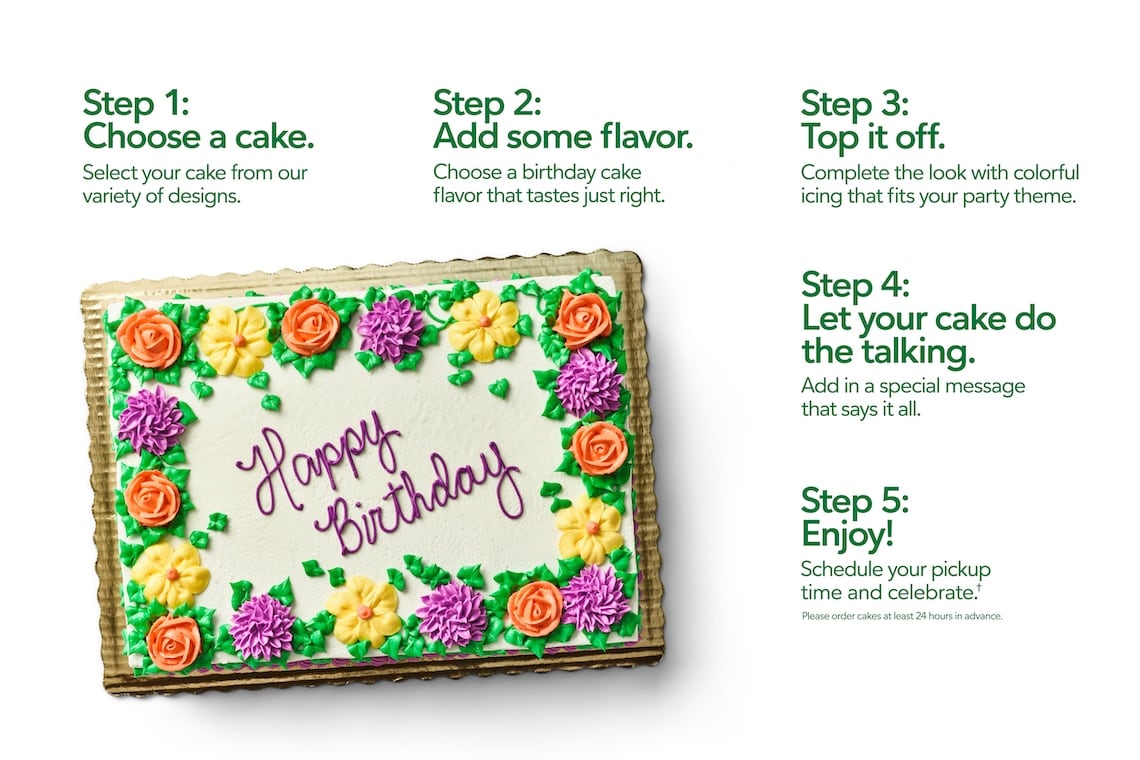 A first birthday treat.
Any customer who orders a decorated cake reading "Happy 1st birthday, [child's name]" receives a free 7-inch single-layer cake decorated in the same design as the order. This cake is the child's own to smash and enjoy.