This is the main content.
Helping you is what we love to do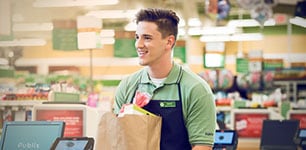 At your neighborhood Publix, there's always someone nearby who can answer your questions. Or walk you to a product. Or just make you smile with a friendly "Hello." You probably already knew that, but did you know you can get a custom-cut steak in the Meat department? Or a flu shot in the Pharmacy? When you're here, it's our pleasure to serve you. Here's how we do it.
Bakery
Deli
Meat
Pharmacy
Seafood