This is the main content.
Haitian pride.
We celebrate the pride our Haitian community takes in their country's rich cultural heritage and culinary traditions. This Haitian Heritage Month, we've teamed up with Chef Jouvens Jean, one of Miami's leading Haitian chefs, and Haitian Publix associates to bring you their favorite traditional dishes. Share their pride and raise a toast to Haiti.
Our Haitian community.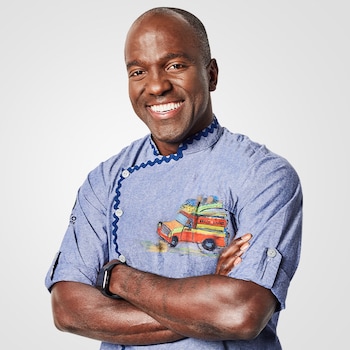 Chef Jouvens Jean

"My parents are Haitian and I grew up in the Bahamas, but Haiti is where my heart is. I always draw from it. And just being in Haiti itself—it's so breathtaking; there's some kind of magic in the air. I can't explain it, but I know that once I'm there, I'm home.
Now in the Haitian community, a man cooking is shunned upon. That was not a manly thing to do back then. Now that's changed, but I didn't tell my mom I was actually cooking for a while. Finally the first time she came to the restaurant where I was, she was filled with joy, that her baby boy—because I'm the last born of the family—that he's somewhere that they treat him with respect. I went to the table just to say 'Hi!' and she was looking at me with those puppy-dog eyes and just kind of tearing up. That's when I realized I made it. I changed something in her head.
The pride I felt in that moment, it's so closely linked to the pride I feel as a Haitian. Words haven't even been invented to describe it. I don't know if it's the ancestors or everything that we went through as a country and as a people, but it's almost like when you say you're Haitian, you could feel the whole country is behind you and supporting you.
So I started the Chef Jouvens Foundation. It all stemmed from when the first earthquake happened and I was trying to find a way to actually help, to give back. Since 2014 I've been going back to Haiti, doing seminars and classes for the culinary school that's in Haiti and traveling throughout the country and just showcasing the versatilities of Haitian food. Ninety-nine percent of the kids in Haiti are not exposed to the stuff that we have here. You're showing the kids how to use a sauté pan and how to do a chiffonade. And it's the little stuff. It means a lot.
Ultimately, my favorite Haitian ingredient is the love of the people while they're cooking. That may sound a little cheesy, but I think the people that are in the Haitian kitchen, they are more important than any herbs and spices that you could ever put in any food."
Herold Gauthier
Cashier
"I was born in Port-au-Prince, like my mother. My father is from Léogâne. I only came to the States after I finished high school in Haiti.
I am proud to be Haitian because it is a country where everyone loves each other. A country where everyone helps one and another. If you are sick, people will give a helping hand. There is a sense of unity.
To be Haitian, for me, is to live for one and another."
Elijah Mocombe
Front Service Clerk
"My grandma came from the islands. She had her children in America; we were all born here in Miami, Florida. But I'm not actually American. I am a Haitian Black man, you know?
It's through my grandma that our Haitian heritage and culture has been passed down in our family. To her kids, then to us. When I'm with my grandma, she'll always teach me things, like how to speak Creole, how to cook Haitian food, and the culture.
The proudest thing about being Haitian is just the aspect of coming together, the family of it. We're very fond of being together. Like, when our grandfather passed away, I came home from school and the whole driveway was full of people. And it's straight a family atmosphere, everyone playing Haitian music, everyone eating patties, legumes, you know? Everyone just came together. And that's Haiti for me."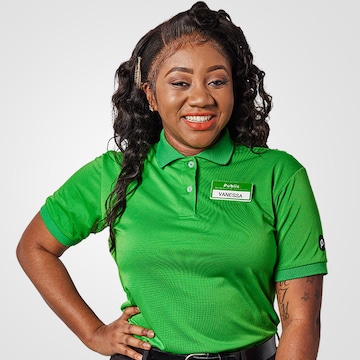 Vanessa St. Croix
Produce Clerk
"I was born in Haiti, my parents are from Au Cap, but I grew up here. As a Haitian woman, we learn to be tough. We're not like, I guess, the housewife type of women. It's more like get up and go, go, go. That's what I was taught growing up. To take care of yourself because nobody's going to take care of you like you take care of you.
And that forms part of what makes me proud of being Haitian. We are a nation of togetherness. We're very strong, strong-willed, and very independent, but at the core we're all united. It's like our food—we mix a lot of things together, each distinctly spicy, but then you taste this unique overall flavor and you go, 'Yes, that's Haitian.'"
Enjoy Chef Jouvens' recipes in celebration of his proud Haitian heritage.
Associate favorites.
Featured recipes.
Find all your favorite products at these locations: