This is the main content.
"Eye love Halloween!"
That's what your guests will say when you present them with this drink, spookily garnished with grapes for "eyeballs." It's easy to make, and with its sweet fall flavors, it's delicious, too. Cheers!
Source: Publix Aprons® recipe.
Total Time - 5 minutes
Servings - 1
Ingredients:
2 oz apple cider
1/2 oz sparkling white grape juice
Frozen (or chilled) seedless grapes, for garnish
Steps: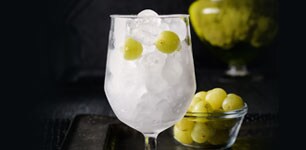 Fill a rocks glass with ice and garnish with 2 grapes (for eyeballs).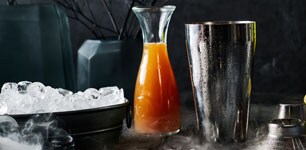 Pour cider into the glass. Top with sparkling white grape juice.